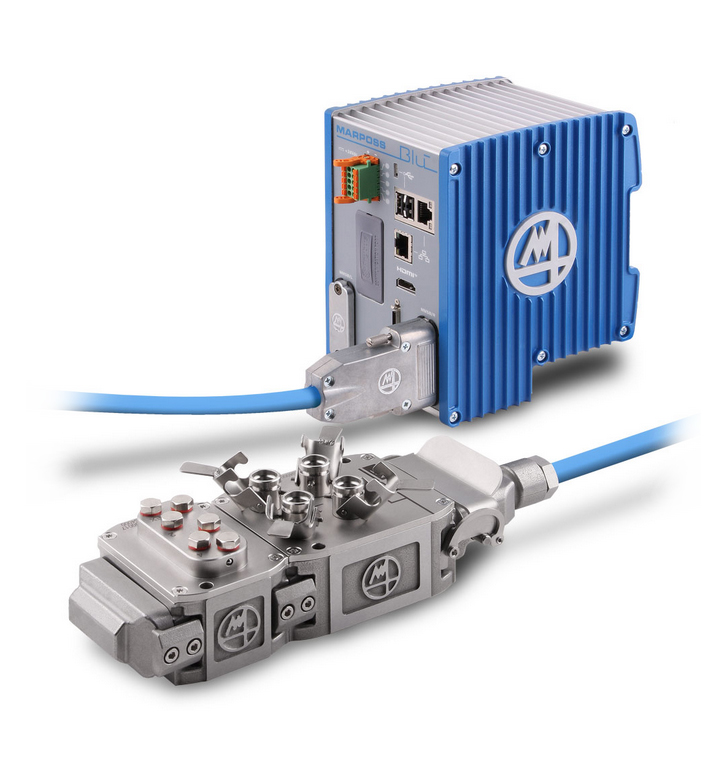 Modular, distributed control system for machine tools
BLÚ is the innovative modular, distributed system for process control and monitoring on machine tools. The solution is the result of over 60 years of experience in managing and optimising machining processes. Connecting the sensors to their respective Function Nodes directly on the machine optimises the measurement system topography, reducing the number of connections drastically and hence minimising installation time and costs. Thanks to MMSB, the proprietary MARPOSS measurement bus, the signals acquired by the sensors are transmitted in totally digital form, thus guaranteeing robust, reliable communications.
The Master Unit has been designed to guarantee the maximum level of integration between the measurement system and the machine and the company network, in addition to the operator.
The interface software, BLÚ HI, has been designed to render the system effective and easy to use. BLÚ is the ideal solution for all applications featuring a high level of complexity.
Compact
Sturdy
Flexible
Integrable
Modular
Distributed
User Friendly
4.0 Native