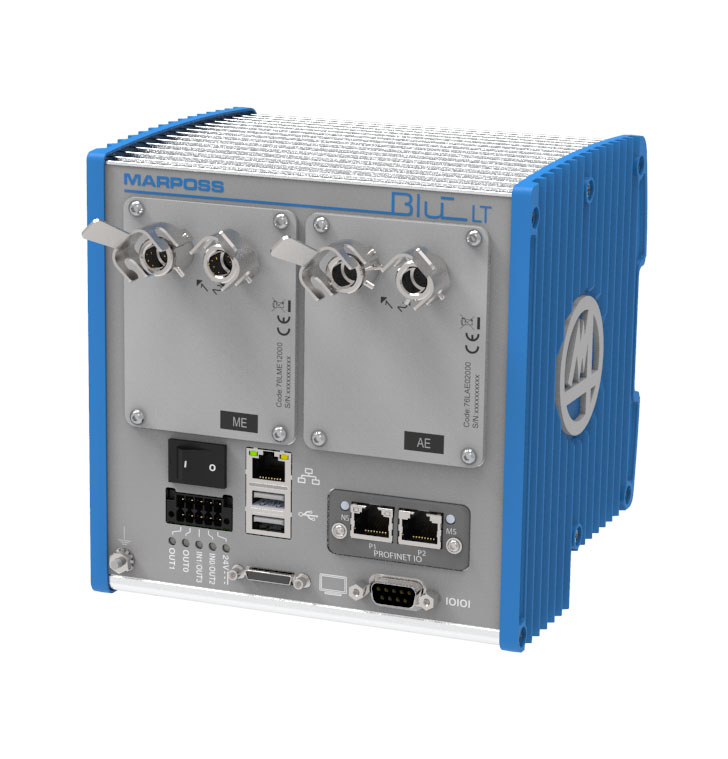 Modular control system for machine tools
BLÚ LT is the new modular system for process control and monitoring on machine tools. This product, which is derived directly from the Marposs BLÚ measurement system, completes a range of solutions designed for use on every type of installation and to respond to the customer's every need.
In its two formats, Master Unit can host directly up to two or four Function Nodes, and has been designed to guarantee the maximum level of integration between the measurement system and the machine and the company network, in addition to the operator.
The interface software, BLÚ HI, has been designed to render the system effective and easy to use. BLÚ LT is the ideal solution for all applications featuring medium complexity in terms of the number of sensors and the dimensions of the machine.
Compact
Sturdy
Integrable
Modular
User Friendly
4.0 Native