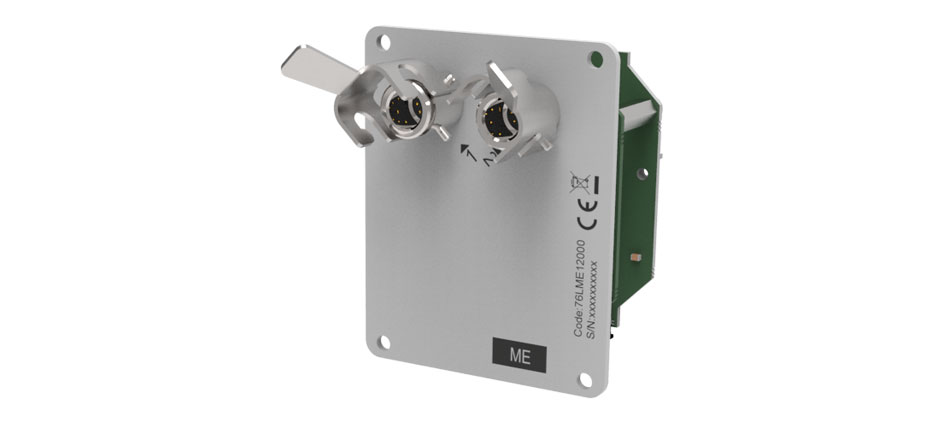 Node for monitoring measurement signals (ME - Measurement).
There is a measuring node in both the version for four LVDT transducers and the version for two LVDT/HBT transducers.
The sensors can be selected, according to the application, from the vast range of Marposs solutions:
Unimar and NanoUnimar universal heads
Internal measuring heads
External measuring heads
The ME node can be installed on both the MASTER2SLOT as well as on the MASTER4SLOT.
The sensors can be connected to the master unit using sturdy, reliable extensions, with quick-release connectors, designed by Marposs to withstand harsh machine conditions.