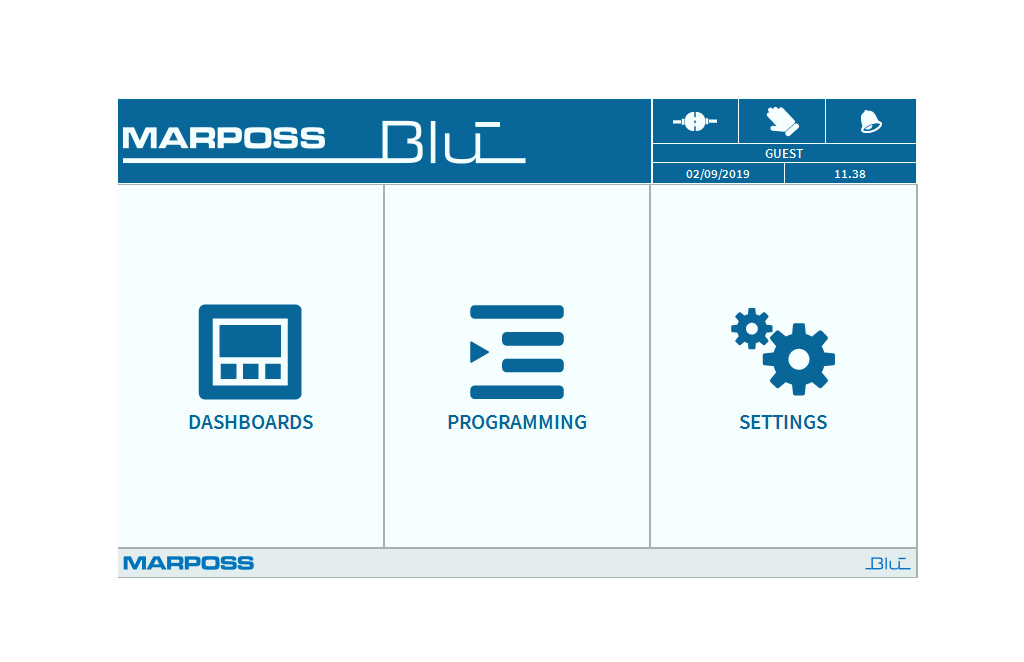 BLÚ HI is the interfaces specifically designed for communication between the operator and the BLÚ control system.
BLÚ HI has different dashboards which can be easily re-dimensioned and ensure easy integration on BLÚ range devices (i.e. the operator panel) or on external devices such as machine PCs.
Properly enabled users can autonomously create new dashboards or alter existing ones.
BLÚ HI provides all the functions demanded by the Smart Factory where production flexibility is required and is easy to use.