EMO highlights: the BLÚ revolution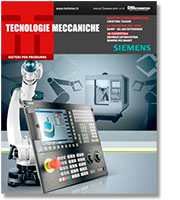 BLÚ is the new electronic unit for machine tool based on single cable connection.
BLÚ is not only a simple unit, but new and innovative concept of single network cable for machine tools.

Read La Rivoluzione BLÚ that first appeared in the December 2015 issue of Tecnologie Meccaniche.